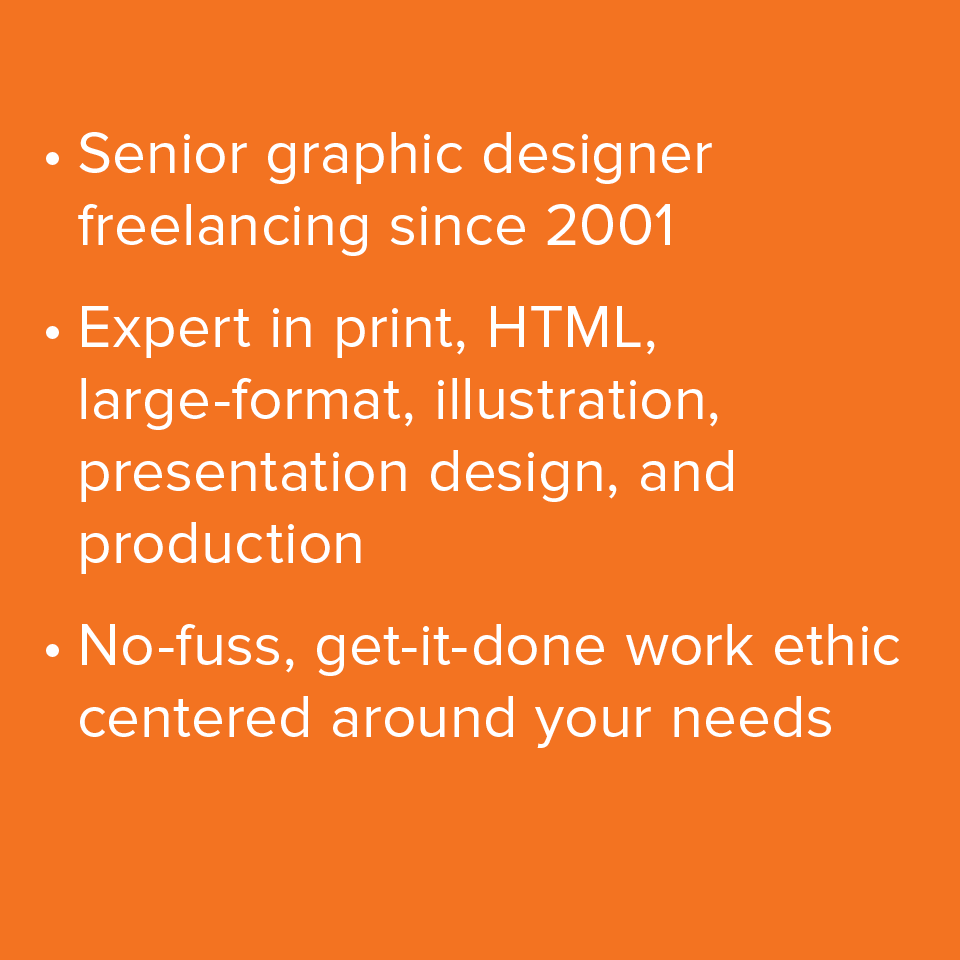 I am a seasoned veteran of the freelance graphic design world. I am a jack of all trades, your swiss army knife for graphic design. I find success by forming creative partnerships with fast moving executives in the tech marketing space.
If you need agency-quality design applied to presentations, print media, web ads, trade show displays, etc., in a quick and cost-effective manner, I'm your guy.
I'm seeking engagements with medium to large size companies in the tech sector who need a ready resource for all kinds of marketing collateral design
.
My clients commonly describe me as reliable, versatile, and talented, producing quality deliverables on-time, on-budget.
I'm privileged to have worked with the following clients:
Acuity Brands

Annuitas

Atlassian


(through the Bateman Group)



CMP Media


(now United Business Media)
Danger


(acquired by Microsoft)
Digital Fuel


(acquired by VMWare)
Google
(through the Bateman Group)
Jasper Technologies


(Acquired by Cisco)
Lucid Technologies
McAfee, Inc.


(through Ideablast)
Microsoft
Openprise

Pilot Software


(Acquired by SAP)
Rimini Street, Inc.

SAP


(through BusinessLaunch and Ideablast)



Tidemark Systems


(renamed Longview)
Ventaja Communications